RECONNECT. RELEASE. AWAKEN. ALIGN TO YOUR TRUE SELF.
Book now for a Powerful Awakening & Transformative experience!
A Life Changing Experience...
"Truly, this is the best money I've ever spent... In just one session, I feel more grounded in my body than years of trauma therapy."

"I cried. I released. I aligned. Now I feel connected to my purpose, and I have certainty in what I am going to do."

"Dr. Stanzie is a pure incarnation of what she teaches... Full of joy, professional, and a lot of experience to channel energy for what you need."
What is the Energetic Alignment?
It's a unique transmission of spiritual energy that activates your life-force energy. It's also known as a kundalini activation or kundalini awakening.
Upon this activation, spontaneous healing occurs - physically and emotionally.
Tension is released in your body, stuck energy starts to flow, and your body can self-heal.
Ultimately, it brings you back into balance and harmony.
The session often causes spontaneous movements in your body, emotional release, and blissful states. Many people report having insights and profound realizations.
It's safe, natural, and life-changing.
The most powerful experience I've ever had...
This is what participants usually say after they experience their first alignment. Participants often report that they have insights and profound realizations. They experience bliss and reconnection to their true self.
Whether you're already on a spiritual path or not, you've probably never had this kind of experience before…
The Alignment will give you an awakening experience that can change your life... Quickly and Easily.
While other methods take a lot of time.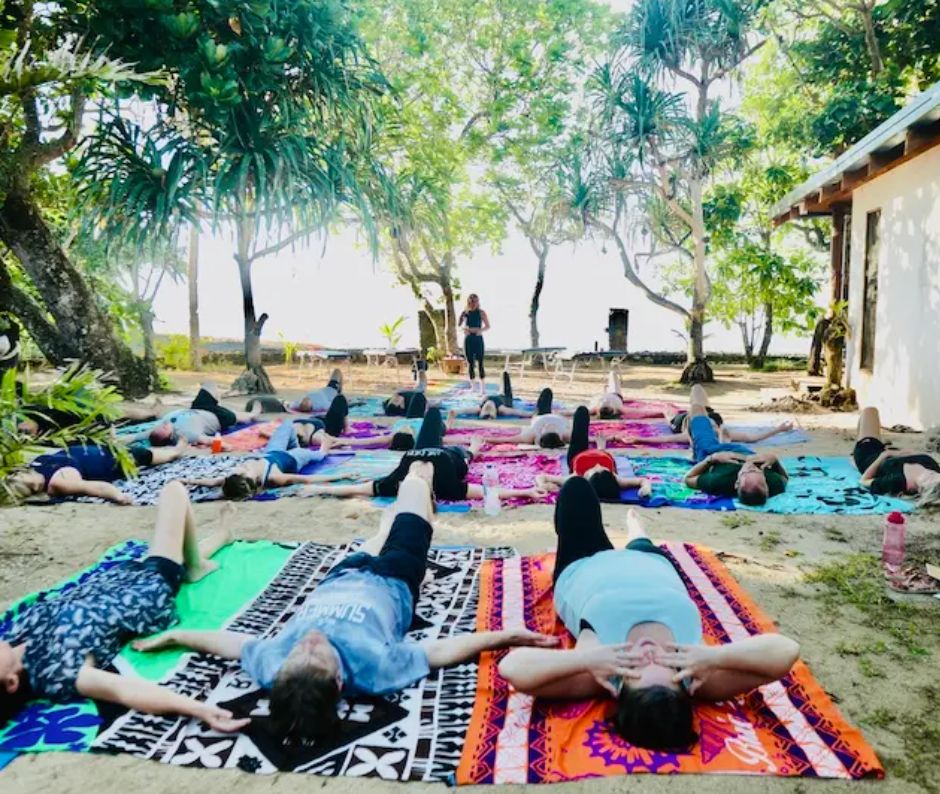 What you will receive...
✔ Transmission of energy for a Kundalini Activation which brings harmony and self-healing to your body, mind & spirit.
✔ Higher frequency energies to up-level your body, mind, and spiritual body.
✔ Align your chakras and awaken to insights and realizations.
✔ Direct guidance and hands-on energy work from Dr. Stanzie.
✔ Guided Journaling process for self-discovery and clarity.
✔ Intention setting - How to do it properly for your greatest benefit.
✔ A step by step process to release fear and negative beliefs to be confident and clear about your next steps.
✔ Learn how to identify energy blockages and to release them from your body.
✔ Breathwork & Mindfulness practices to rewire your nervous system for inner peace & self-love.
✔ Mantras to activate a higher vibration of energy to elevate your energy state.
✔ Manifest what you want at an accelerated pace.
✔ Sound Healing to integrate all of the positive changes in your body.
✔ Support & Connect with like-minded people.
I'm Ready for Positive Change.
Dr. Stanzie discovered spirituality in childhood and first explored the healing arts through yoga. She has studied, practiced and taught yoga for the past 18 years... including in India.
After studying the sciences for 8 years, she became a Doctor of Chiropractic with a Masters in Exercise Science. She opened a private chiropractic practice in Portland, Oregon, immediately after graduation in 2013.
While practicing chiropractic, she discovered her unique gift of Shaktipat (the ability to offer a transmission of spiritual energy) to assist people in spiritual awakening and spontaneous healing.
This is often referred to as a kundalini awakening, chakra alignment, or kundalini activation.
Due to worldwide demand, she left her private practice as a chiropractor to offer programs for spiritual healing and awakening.
She developed the Energetic Alignment, and since then, she has offered her modality worldwide and online.
She has been doing energy work for 11 years with thousands of people, and she has worked on many celebrities and leaders across the globe, including Tony Robbins & Dr. John DeMartini.
Dr. Stanzie's Credentials:
Doctor of Chiropractic
Masters in Exercise Science
Bachelor of Science in Biology
Master-E Network Spinal Chiropractor
Yoga Teacher for 18 years
Practicing Chiropractic & Energy Work for 11 years
Founder of the Energetic Alignment in 2017
Toured multiple times through the USA and globally including... NYC, Miami, L.A, Chicago, Houston, Dallas, Mt. Shasta, Portland, Charlotte, Sedona, Connecticut, Australia, Fiji, Bali, Hawaii, Egypt, England, Portugal, France, Brazil, & India... and more!
Dr. Stanzie is also an accomplished musician. You can find her inspirational music on all music platforms. (Look for Stanzie on YouTube, Spotify and Apple Music.)
What people are saying...
FAQ
What will happen after I register?

You will receive an email soon with details on how to prepare, what to bring, and where to go.

**Check your spam folder if you don't see the email.

If you still don't see it, then email team@stanzielangtree.com
I have already experienced an Energetic Alignment before... Should I do another one?

Yes!

The Energetic Alignments build on each other, and you will be able to go deeper into the process each time.

This means that you can make bigger shifts AND connect to more energy each time. The awakening experience is much stronger.

Most people report that their second alignment is much easier than the first session... with bigger results.

Why is this?

Most likely you have practiced unhealthy patterns for most of your life. Not to mention, the daily stressors of life.

Therefore, it can take time and repetition to rewire the old ingrained patterns.

In the first session, you have peeled away one layer, and you will be more open in your follow-up sessions.

People find it's easier to drop into the process and connect to more energy each time.

Regular Energetic Alignments are the best self-care routine.